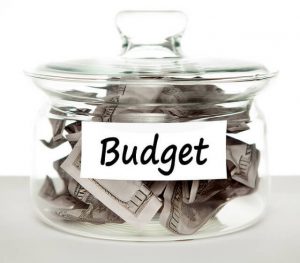 Let's be honest, determining budget may not be the most glamorous or thrilling aspect of trade show planning, but it's a necessary task that you must not skip. While budgeting can be a daunting task, taking a methodical approach when determining expenses can curb major snafus and unanticipated expenses down the road:
Marketing Expenses
The extent of your trade show success in large part hinges on how well you can market your company, its people, and its products, so be sure to devote the necessary manpower and bandwidth to this element. The phrase "pay to play" rings especially true when using the trade show platform – investing a little extra in marketing can go a long way to set yourself apart for your competition and drive traffic to your trade show booth. Here are some marketing costs to consider:
Sponsorships
Giveaways
Pre-show advertising
Promotions
Booth events/hospitality
Logistical Expenses
Typical costs associated with a trade show exhibit appearance include:
Space rental at the exhibit hall
Utilities such as carpet, electrical, labor, lead retrieval rental and other trade show display installation and dismantling expenses
Exhibit display material from rental furniture to A/V equipment
Shipping, material handling and drayage costs
Travel Expenses
Depending on the location of the trade show in which you are participating, travel costs can attribute to a big portion of your trade show budget:
Airfare and ground transportation
Hotel expenses
Entertainment expenses such as meals, tips, receptions, etc…
Not All Union Labor is Created Equal
It's worthwhile to emphasize that these costs can all vary widely depending on the location. Never assume that a trade show budget applicable to one city will be relatively close to that for another as union labor expenses vary drastically from venue to venue.
Finally, while there should always be a 10-15% cushion built in to your budget, it's also important to remember that the value of exhibiting at a trade show will be negated by excessive expenses incurred because of that participation. Think of the possibility of doing all that trade show work for nothing – and that should keep most people on track!